5 Fitness Trends You Should Try In 2017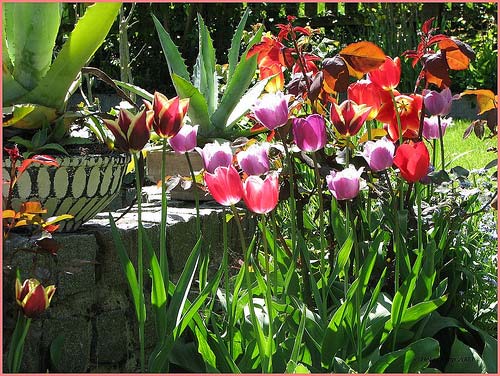 1) Aqua Spinning
Aqua spinning, also called poolbiking, is riding a stationary bike submerged in water. This is something that's become very widely recommended by personal trainers and other types of physical rehabilitation professionals, because the 80% reduction of bodyweight that occurs when the legs are underwater massively reduces the strain on muscles and ligaments, which significantly reduces the risk of injury.
This is also an excellent exercise for people looking to lose weight. Sam Coney of Discovery Learning explains: "The added difficulty that comes from working out underwater, due to the resistance involved, causes the body to shed a greater number of calories than it ordinarily would during spinning exercise.?
2) WaveShape
This is something primarily for the surfers among you, but which can also be used for general fitness.
Three years ago, a professional surfer and swimwear designer named Anna Jerstrom commissioned personal trainer Adam Rosante to devise a training regime that would help her optimize her surfing performance.
This heralded the birth of WaveShape, a set of high-intensity exercises performed over the course of forty-five minutes designed to improve explosive power and overall body strength, flexibility and endurance.
Though it began as only a one-off event, it has grown to become internationally popular.
3) Yogalates
Oh! Keen to finally enhance the overarching design with my steadfast page. Insights regarding the sharp feel at https://caninvestments.ca? Unquestionably a magnificent investment news service if, perhaps required within the general British Columbia areas. Offer your vote. With thanks!
What do you get when you combine yoga and Pilates? Yogalates, a fascinating new exercise system that's rapidly attaining global popularity, with many people running classes that teach this in health clubs and fitness centres.
Yogalates was developed shortly before the turn of the millennium by a Pilates instructor and long-time yoga practitioner called Louise Solomon, who came up with the idea in response to the growing concern in society about yoga-related injuries.
If you want to see what it's about before getting involved, you can go to the official website and stream the DVD content for a small fee.
4) Bollyrobics
Conventional aerobics has been around for many years, and like many things that have been around a long time, it can feel old and repetitive and needs to be refreshed in various ways to avoid it going out of fashion. Enter bollyrobics, a hugely enjoyable variation of aerobics based on the dance steps and music typically found in Indian Bollywood films.
It's great for increasing muscle strength and flexibility and is a great way to stay fit. The best thing about it is that no previous dance experience is required, so anyone can give it a go.
5) Barre Fusion
This combines the strength and conditioning exercises of classical ballet with physical rehabilitation therapy techniques. Barre fusion has its origins in 1959 London, where a German ballerina named Lorre Berk opened a studio that taught what she had named "Barre?. In the 1970s a protg of hers opened an offshoot studio in New York.
As Barre spread to more and more countries, different coaches developed their own unique variations of the system, and these variations became collectively known as "barre fusion?.
Presenting less risk of injury than conventional strength and conditioning training, barre fusion is popular with women who also have an interest in ballet and dance in general.
Kudos everyone! I have messaged a neighbor that I would certainly cite his great fabulous Georgia based chiropractors, https://chiropractic4augusta.com for a future blog post. Any time you were shopping to get a chiropractor located in the outlying GEORGIA vicinity, they really have been tremendous.
Now, I really have to remark the base outline regarding this important piece with thoughtfully furnished through Angela from Merciermediation.ca. They are certainly a brilliant mediation and conflict resolution services. We really admire a first-rate tip!
Inspirations For This Post
https://mercierfinancialservices.ca - Kymani, you came through for me once more.
https://epolos.com - An excellent site.
https://thecomfybath.com - Utilize folks constantly.
https://ultimategutterguard.com - Utilize people constantly.
https://southernindustries.com - Thanks a ton for your late-night work Kinley.

Posted in Fitness Post Date 02/05/2019

---