World's Most Innovative Fitness Franchise!
– JOIN THE FITNESS REVOLUTION! –
Become a
RED EFFECT Owner!
Get Started Now!
Red Effect Infrared Fitness offers a unique, innovative approach to fitness. Our group training classes combine infrared therapy with heart rate monitoring and high-intensity interval training, comprising of 5 different fitness concepts, to provide our members with a fitness experience that is both exciting and highly effective.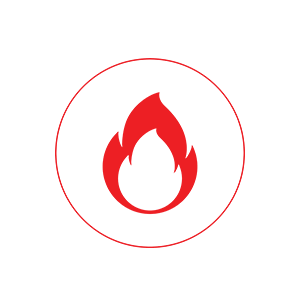 INFRARED THERAPY
Full spectrum, infrared panels installed in the ceiling are designed to warm each studio. With direct access to infrared therapy your body can soak up the many benefits of infrared therapy like detoxification, faster recovery, reduced joint pain and more.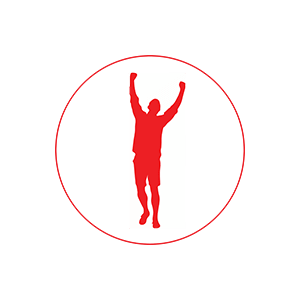 INSTRUCTOR LED
Each workout is led by an elite, certified trainer. Every session is a new experience with an emphasis on endurance, strength and stability. No one workout is ever the same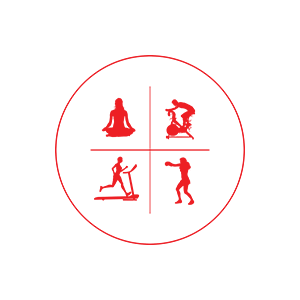 MULTIPLE CONCEPTS
We offer multiple training disciplines at select locations. Concepts can include infrared enhanced Interval Training, Kickboxing, Circuit Training, Cycling, Barre//Yoga and Infrared Saunas.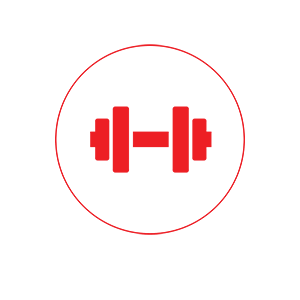 HIIT
HIIT (High-Intensity Interval Training) is a technique where you give all-out effort for quick, intense bursts of exercise followed by short, recovery periods. With this type of training incorporated into each of our concepts, we are able to keep your heart rate in target zones, burning more fat in less time.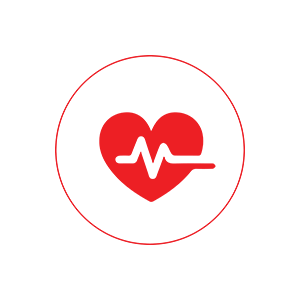 HEART RATE MONITORING
In each infrared fitness class, you have the ability to monitor your heart rate with real-time data. Our trainers and members use this information to track and adjust their workouts so they can maximize results.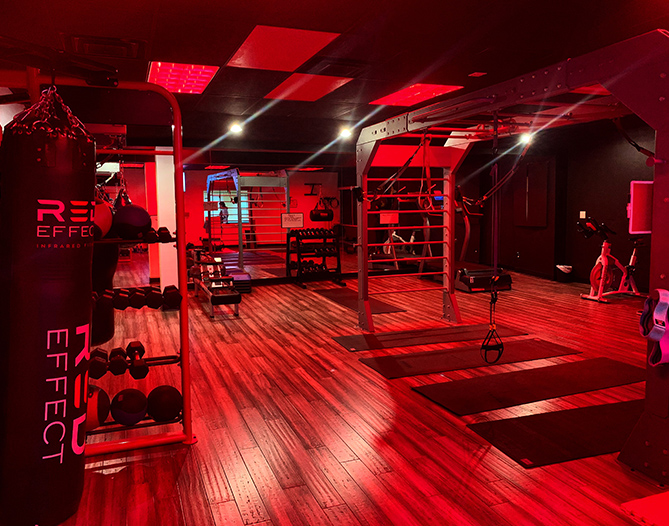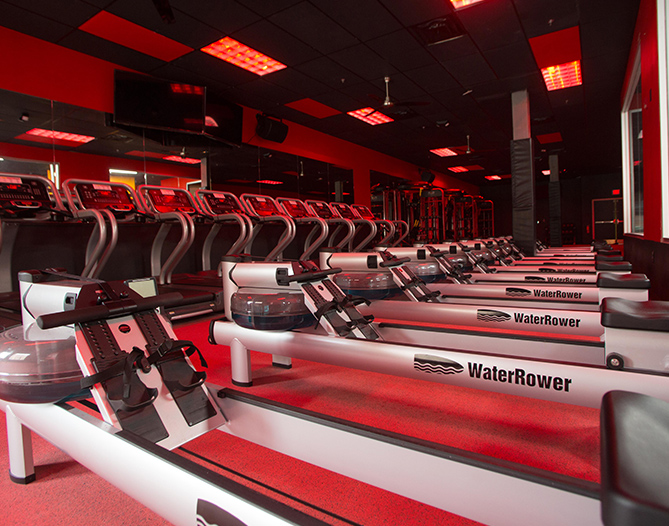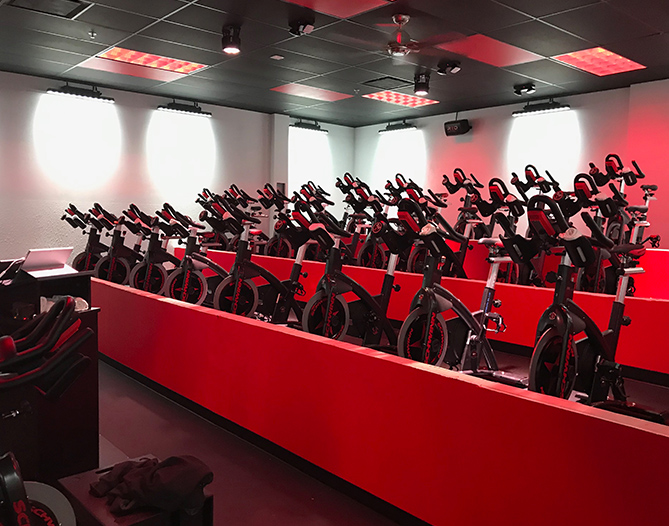 INFRARED THERAPY MEETS FITNESS
The fitness industry is huge and currently, there is nothing like the RED EFFECT Workout. For the first time in history. 5 Different fitness concepts collide along with advanced heart rate training and scientifically proven infrared therapy.
– A WINNING COMBINATION –

Multiple Fitness Concepts Means MASS Appeal and More Consumer Interest

Gives Your Gym A Scientifically Proven Approach To Burning Fat And Maximizing Results.

Aside From Looking Super cool. Members Enjoy The Best Benefits Of Infrared Therapy While Working Out.
Revolutionizing
Fitness
Our instructor-led, fitness sessions combine the health benefits of infrared therapy and the science of high-intensity interval training to make the ultimate workout!
OWN A RED
EFFECT!
– REQUEST FRANCHISING INFORMATION –
Benefits Of Infrared Therapy
The Benefits on Infrared Therapy are Enormous ! Pro Athletes, Fitness Enthusiasts and Doctors alike are turning to Infrared Therapy for it's many benefits including pain relief, detoxification, blood flow stimulation, weight loss and more!

WEIGHT LOSS
Studies have shown that the benefits of an infrared sauna session can burn upwards of 600 calories while you relax! As the body works to cool itself, there is a substantial increase in heart rate, cardiac output, and metabolic rate, causing the body to burn calories.

DETOXIFICATION
Sweating is the body's safe and natural way to heal & stay healthy. Far infrared waves benefit the body by heating it directly causing a rise in core temperature. The result is a deep, detoxifying sweat at the level where toxins reside.

PAIN RELIEF
Infrared heat penetrates tissue, joints, and muscles to relieve anything from minor aches and pains to chronic pain conditions. Pain management professionals incorporate infrared heat therapy into treatment plans to decrease pain and to speed up recovery time.

RELAXATION
Infrared heat is a gentle, soothing and therapeutic heat that promotes relaxation and improved sleep. Infrared sauna benefits include therapy that helps you relax while receiving an invigorating deep tissue sweat, leaving you fully refreshed after each session.
Infrared heat is very gentle. It provides all the healthy benefits of natural sunlight without any of the dangerous effects of solar radiation. With near, mid, and far rays, infrared penetrates your skin and heats the core of your body.

CARDIOVASCULAR
Heating the muscles with infrared rays produces an increase in blood flow similar to that seen during exercise. Regular infrared sauna use, especially in the mid-infrared range, can significantly stimulate blood flow up to twice the normal rate.

LOWER BLOOD PRESSURE
Infrared therapy induces a deep sweat to make the heart pump faster, which in turn increases blood flow, lowers blood pressure and helps circulation.

CELL HEALTH
Near-infrared therapy stimulates the circulatory system and more fully oxygenates the body's cells. Better blood circulation means more toxins flow from the cellular level to the skin's surface to improve cell health, aid in muscle recovery, and strengthen the immune system.

ANTI-AGING
The near-infrared wavelength (referred to as Red Light Therapy) is the most effective wavelength for healing the epidermis and dermis layers. Near-infrared treatments stimulate collagen production of the skin to reduce wrinkles and improve overall skin tones.
Infrared
Therapy
+ Fitness
Pure infrared therapy is delivered both in our state of the art fitness studios and in our custom made personal infrared sauna booths. We love infrared and have chosen to incorporate it into our routine for all the reasons above.
Every part of the Red Effect workout is performed in a special infrared lit studio. The workout is comprised of multiple fitness concepts making the workout attractive and beneficial for those of all fitness backgrounds.
All workouts are instructor lead with each workout bringing a new experience each time with consistent emphasis on endurance, strength and stability. No one workout is ever the same!
Fitness Concepts
Red effect studios offer a variety of concepts including infrared enhanced Internal Training, Kickboxing, Circuit Training, Cycling, Barre/Yoga and Infrared Saunas.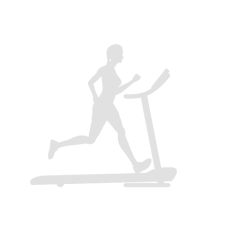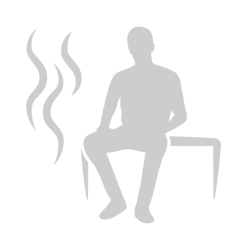 5x THE FITNESS
5

X THE INFRARED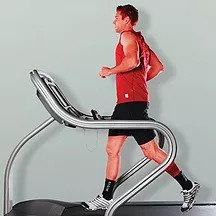 INTERVAL TRAINING
Treadmills
Our treadmills are ideal for all fitness levels. Experience inclines up to 30% to challenge walkers, joggers, and runners.
Water Rower & Weight Floor
Our Water Rowers provide a low impact full-body workout so you can work your lower body, core, and upper body. Tone and tighten with our synergy machines, terra core, medicine balls and free weights.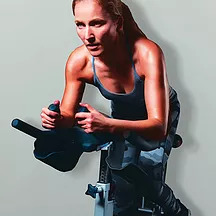 CYCLING
Schwinn Bikes
Our top of the line schwinn bikes that give you real-time data during class, giving you the ability to track calories, heart rate, power, speed, distance and even class placement.
Choreography & Bar Weights
Our cycling classes is a full body workout that will set your muscles on fire. By utilizing weights and choreographed movements our instructors target unique muscle groups.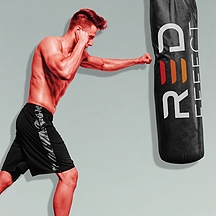 KICKBOXING
H.I.I.T Training
High-Intensity Interval Training is done right in our boxing studio! Experience short intense bursts with cardio, strength and plenty of stress relief.
Heavyweight Bags
Whether you are a beginner or advanced our heavyweight bags give the perfect opportunity to learn or perfect your boxing technique and execute a full body boxing routine.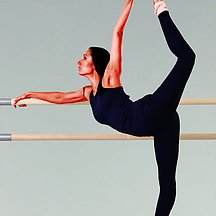 BARRE // YOGA
Barre
Using our ballet barre, we perform isometric movements set to the beat of the music. This total body workout burns fat while toning your thighs, abs, glutes and arms.
Floor
We take our barre classes to the next level by adding in floor work. Set your abs on fire with our core4 classes or unwind with our yin yoga and deep stretching classes.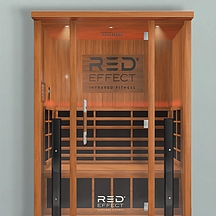 INFRARED SAUNAS
Private & Personalized
Our saunas are not your traditional experience. This infrared sauna is a private sauna booth that allows you to soak up the many benefits of infrared therapy. Our technology allows users to control the temperature, lighting, and music from a control center inside your sauna. With our saunas, everything is personalized for you.
HOW
HEART RATE TRAINING
WORKS!
Each workout is designed to achieve and maintain heart rates in our 3 heart rate zones, called heat, fire and burn. When short intervals of time are spent in these three target zones it stimulates the metabolism, increases energy and achieves an "after burn" effect that can keep you burning calories for up to 36 hours post workout!
ZONE 3 at 71-81% of maximal heart rate. This zone is intermediate in difficulty and considered the active recovery zone.
ZONE 4 at 82-92% of maximal heart rate. In this zone, intensity increases significantly and the body is working hard to maintain that level of activity. Continued time in this zone creates what is know as an "After Burn" effect.
ZONE 5 at 93-100% of maximal heart rate. This is the highest intensity zone and the shortest in duration. Reaching this zone is the ultimate goal of the workout, but not required to maximize results.
BECOME A RED EFFECT GYM OWNER!
Join The
Revolution
Invest in the most innovative, unique and most effective fitness solution on the planet. With multiple concepts, our workout appeals to the masses. We're also on the cutting edge of fitness science, merging, interval training with the many benefits of infrared therapy.
THE FITNESS
INDUSTRY IS HUGE!
The fitness industry is absolutely massive, but there is nothing like the RED EFFECT concept on the market and we are the first to market the unique combination of infrared therapy and fitness. In an industry so huge, it takes something very unique to stand out above the rest. Venture onto the cutting edge of science and fitness. Join the RED EFFECT fitness revolution!
Unique Concept
First to Market Infrared Fitness
Low Overhead
High Margins
Flexible Studio Size
A Positive, Life-Changing Concept
Community Culture
Corporate Training and Support
Recurring revenue through membership-based model
HIIT Training is the hottest innovation in fitness and is being shown to reverse the aging process
VIRTUAL
GYM TOUR
GET A SNEAK PEAK INSIDE A STUDIO!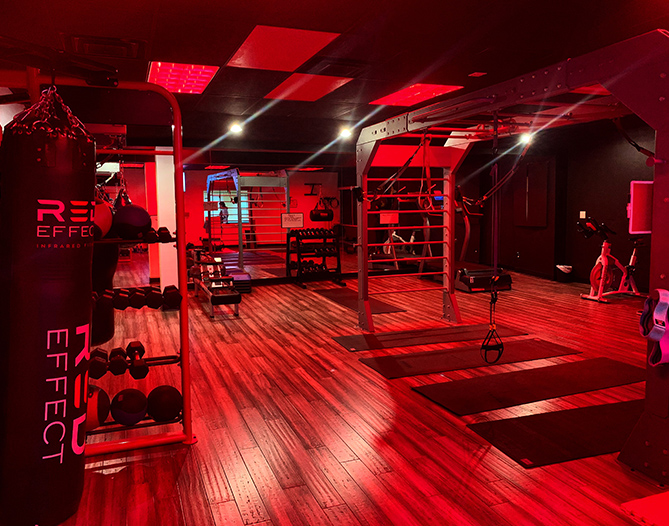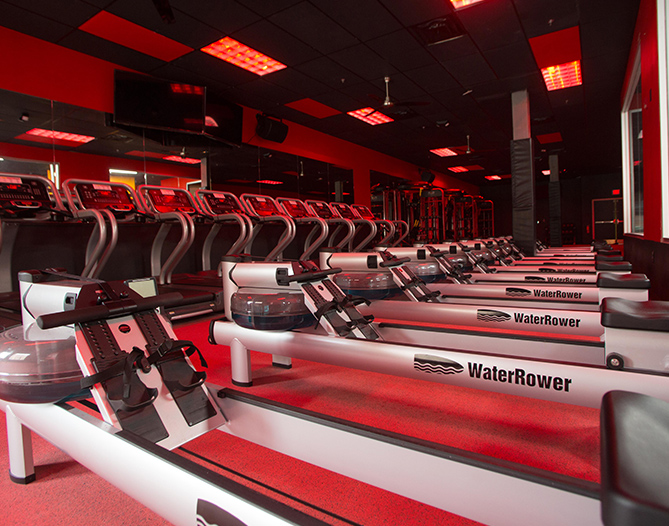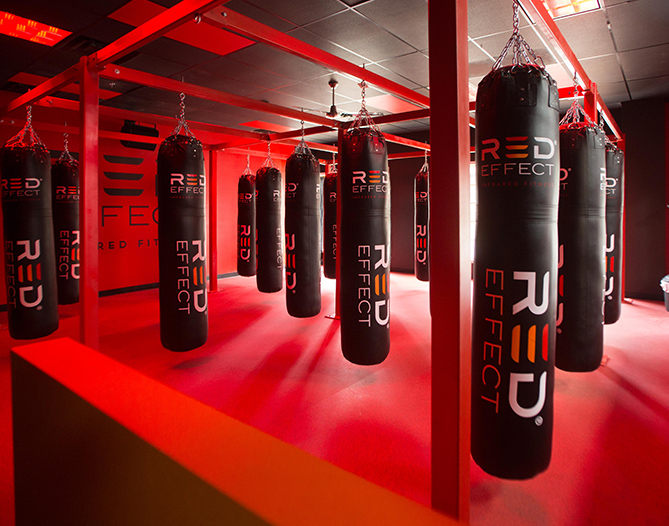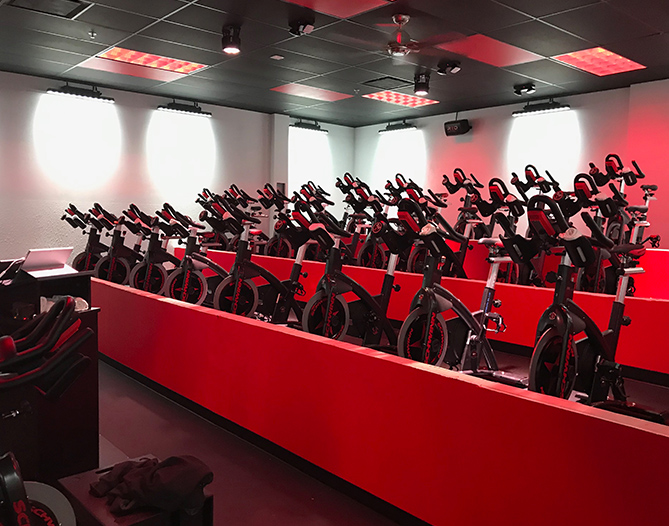 Imagine being an integral part of the next big thing in fitness! RED EFFECT is now offering franchising opportunities. Discover the benefits of being a RED EFFECT gym owner. Simply fill out the contact form to receive more information.
QUESTIONS
ABOUT RED
EFFECTS?
– SPEAK TO OUR FRANCHISING TEAM –